Demonia Gothic Boots & Shoes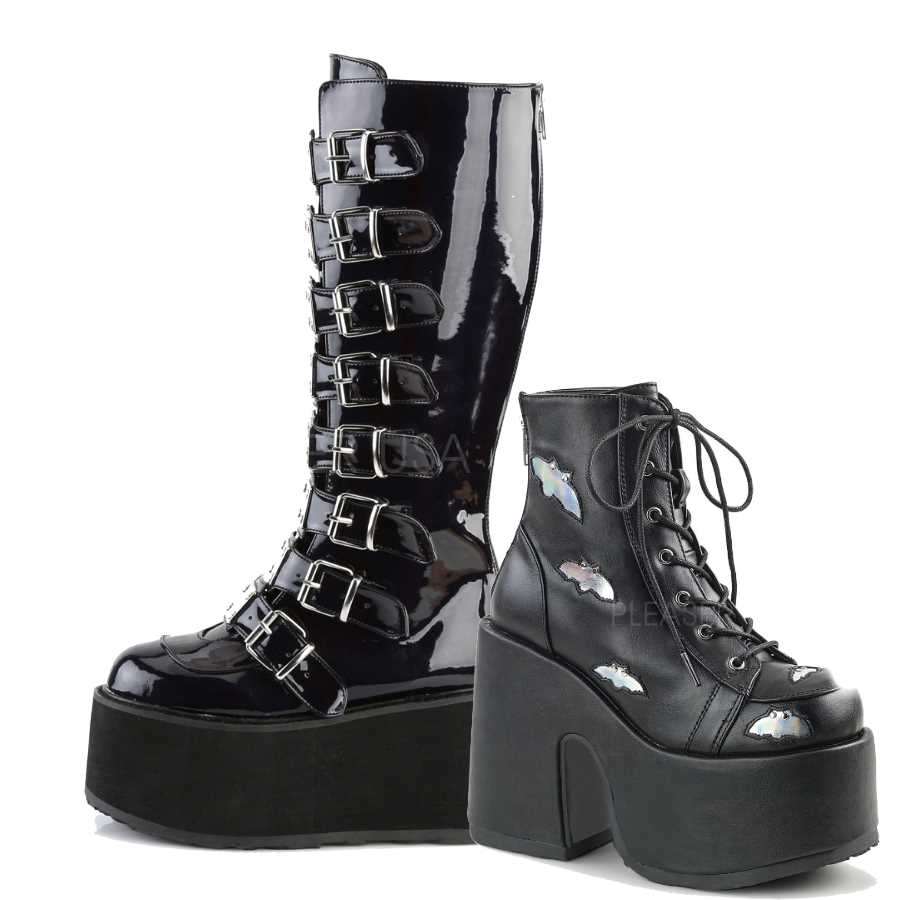 Gothic Boots, Steampunk Shoes, Demonia Platform and Combat Boots for Men & Women

Demonia Gothic Boots and Shoes ship free in the US for orders over $99. Gothic shoes, Platform boots, biker boots, combat boots, steampunk shoes ship worldwide.
Demonia's Gothic shoes and boots are made for men and women in sizes from 4 to 16. Whether your taste is an elegant Victorian ankle boot, a classic Mary Jane or Gothic Lolita doll shoe, a no-platform biker boot or combat boot, or something more punk with bondage straps and lots of studs, we have it. In Vegan friendly faux leather or 100% Genuine Leather styles, Demonia offers a budget friendly alternative fashion footwear for you with guaranteed quality. Even sky high platform gothic shoes for those who dare!
We offer FREE SHIPPING on shoes delivered within the USA for orders over $99. As a fully authorized Demonia dealer, we can also help with warranty issues or any problems or questions you might have. Just contact us!
Popular Styles of Gothic Shoes & Boots (see more on our Shop by Style page):

Showing 1 to 19 of 19 (1 Pages)